I get many frantic calls from people. A typical message is "My ophthalmologist told me that I have high eye pressure, what do I do?" or "Can you test my glaucoma because I heard that high eye pressure can make me lose my eyesight" or "I had laser surgery done to reduce the pressure, but it didn't work, so my ophthalmologist suggested the second one. I really don't want another one." or "I had a few laser surgeries done which didn't work to reduce the pressure. Now they tell me to get more serious surgery done on my eye and I'm really scared because I think these surgeries, eye drops, and pills are damaging my optic nerve and destroying my vision."
If you're one of them,
I'd like to tell you that we feel the pain and fear you're experiencing. After all, eyesight is the most important sense we use in just about everything we do in our life. As such, please address warning signs of glaucoma, as listed in my previous article, with your ophthalmologist before they become irreversible.
Causes | Symptoms | Prevention
My previous article also gives you helpful information as to what causes glaucoma, symptoms, and how to prevent glaucoma. You will find it useful if you are not familiar with them.
Healing Glaucoma Naturally

Healing glaucoma naturally is feasible but it is not an overnight fix. It could be a slow process, especially if you have optic nerve damage. However, in the process of healing glaucoma naturally, your vision improves and you have much better chance of keeping good vision throughout your life.
The healing of glaucoma we suggest is not a medical treatment, but is a self-healing. One thing I want to make it clear is that holistic Natural vision coaches like myself are not licensed nor equipped to measure the eye pressure and cannot examine the optic nerve damage. You have to be under the care and supervision of your ophthalmologist and tested for glaucoma periodically. Even if you decide to learn the natural vision improvement method, you need to work along with your ophthalmologist until you're completely healed. 
How do we know your glaucoma condition is getting better?
As we cannot test glaucoma, the ways we go by is whether your glaucoma symptoms are diminishing, how you are feeling around your eyes, and how your vision is improving. I often tell people "Listen to your body. That's the healthiest and most non-invasive way." However, when it comes down to glaucoma, I cannot say that, as the symptoms are usually missing until you notice a loss of peripheral vision. Therefore, it's crucial to get it tested by your ophthalmologist periodically.
What will we do for you? 
I strongly suggest you learn on your own and do the self healing. However, if you need assistance in self-healing, we'll be happy to assist you by teaching you the Bates Method of vision improvement training and holistic mind-body-emotion healing modalities to optimize the healing, if necessary.
Even if you had a successful surgery, it can be beneficial for you to pursue the natural vision training to extend your visual life and promote your eye health.
Suggestion for Holistic Healing of Glaucoma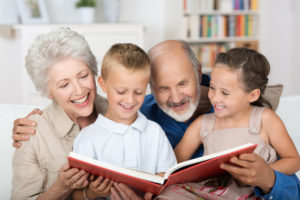 Your body's innate healing ability is amazing and many times it will pleasantly surprise you what it can do. The following is what we suggest you to do, which have to be accomplished as a holistic self-healing:
Keep in your mind those happy thoughts, strong intention to heal yourself holistically, and belief that you can indeed heal naturally.
Improve the blood flow to your eyes to nourish your optic nerve tissues.

Practice the Bates Method

to reduce eye pressure and regain your vision naturally.
Movement – low impact exercise, walking, jogging, sports, dancing, etc. – and neck tension release can help reduce eye pressure and enhance blood flow to the eyes, optic nerve, and the brain.
Avoid the toxin and inflammation producing medicines and foods.
Provide your body plenty of water, sunlight, oxygen, and good nutrients.
We cannot guarantee any success in healing of glaucoma, neither can any medical doctors. However, there were many cases where people with optic nerve damage recovered their eyesight, all naturally. I recommend you to read the books mentioned in the references below.
The goal of natural healing of glaucoma is to improve your eyesight and keep your eyes healthy, so you have lifelong good vision.
Testimonial
"When I went for my annual vision checkup, my optometrist said my eye pressure was high and sent me to a  glaucoma specialist. She gave me an eye drop and told me to come back in 3 months and that if the eye drop doesn't lower my eye pressure, I'll need to get a laser surgery. I could't understand why they are going by just one time measure of eye pressure and gave me the eye drop which has 2 pages long of side effects. And the laser surgery on my eye? Luckily I saw Mimi's natural vision on Natural Awakenings magazine, I cancelled the appointment with the specialist and instead, got an absolutely helpful coaching from Mimi. She taught me how to do simple relaxation techniques that will help me to normalize my eye pressure no matter what happens around me. With those simple things I practiced during the session, I also read 2 lines lower on the chart, improving my eyesight from 20/70 to 20/40. What can I say? It was that simple! Now being able to drive without glasses also sounds fantastic to me!"
–John O. Hoffman Estate, IL
With love and seeing,
Mimi Shekoski, PhD, Natural Vision Teacher | Holistic Natural Health Doctor
Please note that teachers or coaches at Happy Eyesight do not purport to diagnose, treat or cure any eye condition or disease. Natural Vision Improvement is an educational self-help program which assists those with refractive error to train their visual system towards improved clarity and perception. Individuals must use their common sense in applying any activities or principles and take into account specific individual conditions that may be adversely affected.  The information contained on this website are in addition to and are not intended to replace the care and advice of your medical professionals. Regular exams with your optometrist or ophthalmologist are important to assess both visual acuity and eye health. When using the principles or activities outlined in Natural Vision Improvement, students should always remain under the care of these health professionals.  We provide the products and information on this website for your benefit, however must state that their use is entirely at your own risk.
References:
"Vision for life" written by Meir Schneider, PhD
"Better Eyesight – The Complete Magazines of William H. Bates", compiled by Tom Quackenbush