Can glaucoma be cured naturally? If you are afraid of eye surgeries or don't have much luck with eye drops and pills, read on…
Dr. Bates wrote in his article in 1920 after healing many worst cases of glaucoma, "The truth about glaucoma is that it is a functional neurosis caused by strain, and as such is curable." Many of his patients healed from glaucoma and regained full vision back by practicing simple and  easy natural vision improvement techniques.
As you'd agree, the eye is a very important part of the body. Address warning signs of glaucoma, as listed below, with your ophthalmologist before they become irreversible.
What Is Glaucoma?
Glaucoma is an eye disease of the optic nerve, where the optic nerve at the back of the eye is damaged. When a significant number of optic nerve fibers are damaged, blind spots develop in the field of vision. If the entire optic nerve is destroyed, blindness results.
Types of glaucoma
Open-angle glaucoma is more common. It happens when the meshwork, which acts as a filter for the aqueous fluid between the lens and cornea gets clogged or obstructed and does not filter the fluid efficiently, leading to high ocular pressure. It causes a gradual loss of peripheral vision.
Closed-angle glaucoma is considered to be an ocular emergency. It happens when the meshwork in the eye is completely blocked and pressure builds up fast. The symptoms include sudden loss of vision, sudden hazy or red eye, vision halos, pain with vomiting, etc.
How glaucoma affects eyesight
The optic nerve carries light rays in the form of electrical impulses from the retina to the vision centers of the brain. The brain then makes the image out of the visual information it received from the optic nerve. Therefore, when you have damaged optic nerve, it impacts your eyesight because it can no longer carry visual information to the brain.
Main Factors for Glaucoma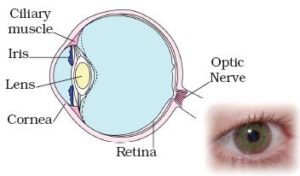 The general belief is that glaucoma is caused by high IntraOcular pressure (IOP), but there are other factors which cause glaucoma. They are poor blood circulation, and weakness of the optic nerve.
1. What's with intraocular pressure?
Glaucoma is often caused by increased pressure in the aqueous fluid that circulates in the inside of the eye between the cornea and the lens. In fact, most eye drops, pills, and laser procedures performed for glaucoma is to reduce the intraocular pressure. However, high eye pressure alone does not mean that you have glaucoma. Many people can also develop glaucoma with normal or low eye pressure if their optic nerve is damaged or destroyed.
Eye pressure is measured in millimeters of mercury (mm Hg). Normal eye pressure ranges from 12-22 mm Hg, and eye pressure of greater than 22 mm Hg is considered higher than normal. When the pressure is higher than normal but the person does not show any optic nerve damage or vision loss, this is referred to as ocular hypertension, which ophthalmologist often call "glaucoma suspect."
As a side note, for people who had LASIK surgery, it's difficult to measure and also determine what the normal eye pressure should be, because the thickness of the cornea has reduced.  Therefore, the normal eye pressure range can be subjective. In fact, some say normal eye pressure is from 10-21 mm Hg whereas some others say it's 12-25 mm Hg.
Increased intraocular pressure can result from possible causes listed below in this article.
Is slight changes in eye pressure normal? – What to avoid before the IOP test
Slight changes in eye pressure from one season to another or even during the course of a day are normal.
According to the JNMA Ophthalmology journal, Tonometry (used to measure IOP) in tense individuals often cause a slight elevation of IOP. This could be associated with apprehension, self-protective tendency, or reflecting fear.
Changes in intraocular pressure can be caused by pupil dilating drops, anatomical problems, inflammation of the eye after trauma or infection, and medication use. Intraocular pressure also varies with changes in heart rate or respiration, and may also be affected by exercise and fluid intake.
Alcohol consumption and caffeine use also cause temporary changes in intraocular pressure, as can coughing, vomiting, or straining to lift heavy objects.
Avoid the above mentioned before you go get your IOP measured!
2. Poor blood circulation matters in developing glaucoma
Chronically poor blood circulation to the optic nerve weakens their nerve fibers. It's because blood carries oxygen and nutrients to the optic nerve. Just like any other body parts, optic nerve can also starve to death from the lack of nutrition and loses its strength. People who have diabetes or Alzheimer's Disease have higher risk of glaucoma because their blood circulation tends to be poor.
3. Weakness of your optic nerve matters in glaucoma
If you have strong optic nerve, you might not develop glaucoma even with high eye pressure. On the other hand, if you have weak optic nerve, you could develop glaucoma even with normal or low eye pressure. When the pressure is normal and yet the optic nerve is degenerated and destroyed, then you have what's called low-tension glaucoma.
What weakens and damages the optic nerve?
If you look through the possible causes for glaucoma listed below in this article, you'll see that all of these causes could produce any of the following, resulting in weakened or damaged optic nerve fibers:
Poor blood flow, thus lack of oxygen and nutrients to the optic nerve
Toxins, heavy metals
Radiation
Trauma
Disease of the central nervous system – the brain and the spinal cord
Methanol found in home-brewed alcohol
Ocular inflammation and pressure
Bad emotions and mental strain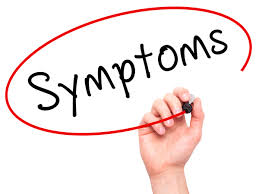 Glaucoma is a leading cause of blindness in the world, especially in older people. Understanding what could cause glaucoma is important, as well as be monitored regularly by your ophthalmologist to detect the early signs of damage to the optic nerve, especially if you experience any of the following symptoms.
Initial Symptoms
Glaucoma is dangerous in that symptoms are typically missing until you notice a loss in peripheral vision, or until your ophthalmologist examines your eyes thoroughly.
When the optic nerve fibers become weak or damaged, the first symptom you experience is gradual loss of peripheral vision. Blurred vision along with headache especially in the dark or upon awakening could be other initial symptoms of glaucoma.
Warning symptoms
Unusual trouble adjusting to dark rooms
Difficulty focusing on near or distant objects
Squinting or blinking due to unusual sensitivity to light or glare
Change in color of iris
Red-rimmed, encrusted or swollen lids
Recurrent pain in or around eyes
Double vision
Dark spot at the center of viewing
Lines and edges appear distorted or wavy
Excess tearing or "watery eyes"
Dry eyes with itching or burning
Seeing spots, ghost-like images
Potentially serious signs that require immediate medical attention 
Sudden loss of vision in one eye
Sudden hazy or blurred vision
Flashes of light or black spots
Halos or rainbows around light
Possible Causes
The exact causes of optic nerve damage from glaucoma is not fully understood. However, the researchers found that it involves mechanical compression of nerve fibers and/or restricted blood flow to the optic nerve. Some of the possible causes that could induce elevated intraocular pressure and/or damage the optic nerve are listed below:
Poor blood circulation
Steroid use
Other harmful drugs for glaucoma include cancer drugs, NSAIDs, antidepressants, sedatives, stimulants, antihistamines, decongestants, etc. Click here for more info on harmful drugs for glaucoma.
Therapies used for psychiatric disorders – both medical and electroconvulsive therapy
Chronic near-point stress or myopia (the bulging of the lens against the iris restricts the flow of liquid into the anterior chamber and impede drainage through Schlemm's canal.)
Injuries to the eye and other eye diseases such as cataract
Brain tumors
Heart problem
Diabetes
Autoimmune disease
History of severe anemia
Sleep apnea
Smoking
Excessive sugar consumption (Sugar weakens and inflames tissues & blood vessels)
High levels of mercury
Retinal vein occlusion
Swollen optic nerve or inflammation of the eye cells
Emotional shock or stress
Medical Treatment and Side Effects 
The treatment for glaucoma depends upon the nature and severity of each case. In general, your ophthalmologist will use eye drops, pills, laser procedures, or surgical operations in an attempt to prevent or slow further damage from occurring.
It is important to tell all of your doctors about the eye medications you are using because glaucoma medications can have side-effects. You should notify your ophthalmologist immediately if you think you may be experiencing side-effects. Side-effects from some eye drops may include a stinging sensation, red eyes, blurred vision, headaches, or changes in pulse, heartbeat or breathing. Side-effects from pills may include tingling of fingers and toes, drowsiness, loss of appetite, bowel irregularities, kidney stones, anemia or bleeding disorders. — from kelloggeye.org
For more details on medical treatment of glaucoma, go here…
Preventing Glaucoma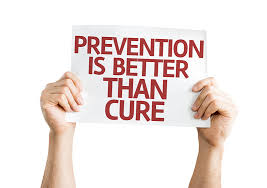 The optic nerve which is a part of the central nervous system, along with the brain and the spinal cord, does not regenerate once it's damaged. Therefore, preventing the optic nerve damage as much as it's in your control is crucial. How can you prevent glaucoma? Avoid those items listed above in the "Possible Causes!" Finding the root causes of other illnesses and healing them naturally is another wise way of preventing glaucoma.
Manage your blood pressure and maintain good blood circulation.
Heal nearsightedness (Myopia) and middle-/old-age sight naturally with Natural Vision Improvement method.
Prevent injuries to the face.
Avoid toxins, heavy metals, steroid and harmful pharmaceutical drugs.
Lead a healthy lifestyle, exercise, no smoking/drugs, etc.
Drink plenty of water and breathe in fresh air.
Eat healthy – Organic fresh juice and raw vegan food are the best choice to improve the blood flow and to deliver good nutrients to the eyes and optic nerve.
Avoid sugar and other foods which cause inflammation, artery clogging and blood constriction.
Keep good attitude and peaceful mindset.
Healing Glaucoma Holistically – in early stage

More than 100 years ago, Dr. Bates, an ophthalmologist in NY city, cured many serious cases of glaucoma using his natural vision techniques, which he didn't think it was possible until he tried them after surgeries and medications didn't work.
Nowadays, … read more on how to heal glaucoma holistically here….
With love and seeing,
Mimi Shekoski, PhD, Natural Vision Teacher | Holistic Natural Health Doctor
Please note that teachers or coaches at Happy Eyesight do not purport to diagnose, treat or cure any eye condition or disease. Natural Vision Improvement is an educational self-help program which assists those with refractive error to train their visual system towards improved clarity and perception. Individuals must use their common sense in applying any activities or principles and take into account specific individual conditions that may be adversely affected.  The information contained on this website are in addition to and are not intended to replace the care and advice of your medical professionals. Regular exams with your optometrist or ophthalmologist are important to assess both visual acuity and eye health. When using the principles or activities outlined in Natural Vision Improvement, students should always remain under the care of these health professionals.  We provide the products and information on this website for your benefit, however must state that their use is entirely at your own risk.
References:
http://glaucomatoday.com/2014/02/glaucoma-associated-with-therapies-for-psychiatric-disorders/ http://jamanetwork.com/journals/jamaophthalmology/article-abstract/627675 https://www.reviewofoptometry.com/ce/meds-that-dont-mix-with-glaucoma-patients "Vision for life" written by Meir Schneider, PhD "Better Eyesight – The Complete Magazines of William H. Bates", compiled by Tom Quackenbush