I'm honored to be featured in this month's edition of Natural Awakenings Magazine, which is a nationwide publication dedicated to joyous sustainable living with healthy mind, body, and spirit. Most people do not know that they can heal their vision conditions naturally using the Bates Natural Vision Improvement Method along with other holistic mind-body-emotion modalities. I sincerely hope to bring more awareness to public that "You can improve your vision naturally and enjoy your life more with lifetime-lasting clear sight."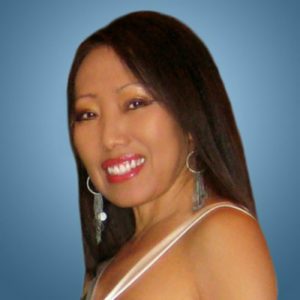 Mimi Shekoski, Ph.D.
Mimi Shekoski, Ph.D., a certified Natural Vision Improvement teacher and holistic natural health doctor, is the owner of Happy Eyesight Studio, with locations in Crystal Lake and Highland Park, offering holistic natural vision improvement coaching services to people of all ages.
She will conduct a Workshop for Better Vision from 10 a.m. to 5 p.m. on April 8 and May 20 that can benefit people with vision conditions including middle-age sight with reading problems, nearsightedness, farsightedness, astigmatism, cataract and glaucoma.
Consultation via phone or Skype is available to those that wish to see clearly without glasses, contact lenses or surgery. Local workshop or upcoming online video courses are also offered to encourage people to see clearly with their own eyes, without corrective lenses that could cause dependency and deterioration.
Location: 4314 Carlisle Dr., Crystal Lake. For appointments, call 815-219-7897 or for more information, visit HappyEyesight.com. See ad in the Community Resource Guide.