Eyelid drooping is excess sagging of the upper eyelid. The edge of the upper eyelid may be lower than it should be (ptosis) or there may be excess baggy skin in the upper eyelid (dermatochalasis).
A drooping eyelid can stay constant, worsen over time, or come and go.
Physiological explanations of a drooping eyelid
Weakness of the muscle that raises the eyelid
Damage to the nerves that control that muscle
Looseness of the skin of the upper eyelids
What causes droopy eyelid?
strained eyes (and mind) often get drooping eyelids
the normal aging process (the most common cause)
prolonged usage of contact lens
Botox (Temporarily drooping eyelids, also known as transient ptosis, is the most commonly reported side effect of Botox according to the FDA-approved label. Approximately 5 percent of patients who receive Botox experience some degree of sagging in the eyelid area. This side effect, which can appear anywhere from hours to weeks after the injection, is disappointing to recipients who turned to Botox for a more youthful appearance.  www.livestrong.com)
Present before birth
the result of an injury or disease
certain illnesses

Tumor around or behind the eye
Diabetes
Horner syndrome
Myasthenia gravis
Stroke
Swelling in the eyelid, such as with a stye
When to Contact a Medical Professional
Eyelid drooping is affecting your vision
One eyelid suddenly droops or closes
It is associated with other symptoms, such as double vision or pain
New or rapidly changing eyelid drooping in adults
Traditional Medical Treatment
In more severe cases, surgery may be needed to correct interference with vision.
In children with ptosis, surgery may be needed to prevent "lazy eye."
Note: Surgery is usually successful in restoring appearance and function. One eye surgeon reports:  In my experience, ptosis surgery is very effective but rarely perfect.
Holistic way to prevent drooping eyelids (for mild cases)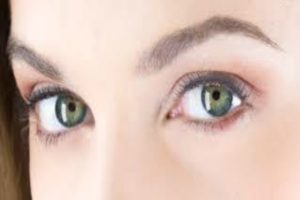 Eyelids can start drooping when the nerves and muscles surrounding the eyes get weaken. Strained eyes (and mind), prolonged usage of contact lens, and age-related weakened eye muscles often result in drooping eyelids.
Doing the following exercise could prevent and help for mild cases of drooping eyelids, which are also good for your eyesight:
Elevating both eye brows just as in surprise expression. Do this slowly without making wrinkles on forehead. This exercise tones the eye muscle.
Hold one eye brow up while pulling the other down. Alternate with the other side. This practice splits the eye brows from the lid.
Blink with your entire forehead without making wrinkles on forehead.
Do ten quick light butterfly blinks. Then close your eyes and turn your head from side to side to relax. Do ten of these 2 sequential blinking and resting practices. Doing this practices in the morning strengthens the lids' muscle tone, and you will blink naturally during the day, which is so relaxing and moistening for the eyes as well as it's good for the drooping eye lids.
Squeeze your eyelids tight, then open them wide as much as possible, without distorting your face or making wrinkles on forehead. Do this 4 or 5 times. This practice helps the muscle tone of the eyelids, as well as enhancing circulation through the eyeballs and strengthening the blinking muscles.
Hope this article helps you understand how we get droopy eyelid and how to prevent it holistically.
Mimi Shekoski, PhD, Natural Vision Teacher | Holistic Natural Health Doctor
References:  Davis CM, Dryden RM. Blepharoplasty. Lippincott Williams & Wilkins; 2013:vol 5, chap 74. Margaret Corbett, Help yourself to better sight.
Note: Nothing in this blog post is to be construed as medical advice, nor is it intended to replace the recommendations of a medical professional. For specific questions, please see your eye care practitioner.
Dislaimer