The purpose of this special program is twofold:
(a) To help you reach your vision goal sooner with my assistance without paying the large amount of coaching fees
(b) To spread the word to the public that we CAN improve our eyesight naturally.
Dr. Mimi's Special Incentive Program
–offer valid only to selected individuals–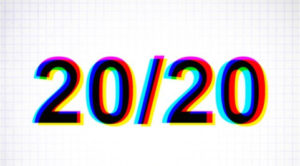 Prerequisite: You have taken my class or had an initial consultation or have tried the Bates Method in the past.
Details:
(1) You pay 10% of consultation fee per session (Skype, zoom, phone, or in-person) until you get rid of glasses for good by being able to read 20/20 line on Snellen Chart for myopia; or read fine prints for presbyopia.
(2) You decide by when you'd like to reach your vision goal. You improve your vision when your mind is relaxed, so there's no pressure here. We"re just trying to help you to set a milestone. (it can be 2 weeks, a month,  or 3 months, or more but less than 6 months for most people, even for very high-myopia. It has to be a reasonable time frame. If you need help estimating it, I can assist.)
(3) You also decide how much you're willing to donate to my company for my coaching when you reach your goal. (It can be any amount but challenging enough and yet affordable for you. We just want you to have skin in the game.) 
(4) I provide assistance for you to achieve your goal by meeting with you regularly via phone, Skype, Zoom, or in-person. The frequency will vary based on each case. 
(5) When you reach your goal hopefully within the time frame you set, you either
(a) Donate to my company the amount you agree to pay and
(b) Give a short video testimonial as to how you achieved your vision goal and how I helped in your journey.
*** What happens if you don't meet your goal within the time frame you set? We can extend the time a little bit if you're making great progress and almost there; or you may end this agreement and donate half of the amount.
If it sounds good and you are certain that you are committed to get rid of your glasses, call me at 815-354-8856 or send an email to DrMimi@HappyEyesight.com
Hope to assist you all the way to reach your vision goal via this fantastic incentive program!
with love and seeing,
Mimi Shekoski, PhD, Natural Vision Teacher | Holistic Natural Health Doctor