Did you know your angry feeling affects your vision? A lot!
Most of us get angry once in a while. However when you are constantly angry at something or somebody, it affects your health in every possible way – physically (your digestion, blood pressure, etc.), mentally, and also your vision.
Some people show up their anger and then get over with it soon after. When you are angry, your vision gets blurry during those moments. If you are angry often or constantly day after day, you might experience tanked vision as well as certain eye problems such as cataract or glaucoma.
For some others, they repress their anger. Study has shown that repressed anger can re-emerge as hyperopia (close-up images get blurry or having trouble reading up-close) and crossed eyes.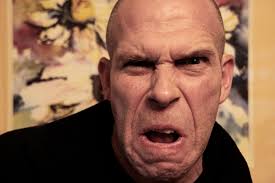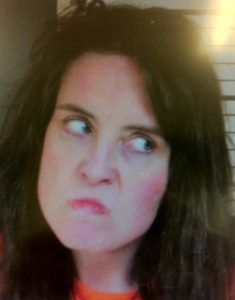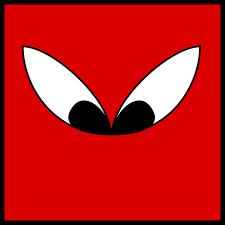 Source of Anger
Have you ever thought about the fact that the source of all anger is what you think about the situation? Let's look at the following facts, shall we ? 🙂
Provocations don't make you angry
Hurtful attacking statements don't make you angry
Stressful situations do not make you angry
What makes us angry is the triggered thoughts, which turn painful and stressful situations into anger.
How to Cope with Anger
Master relaxation skills

– Good examples of relaxation skills are deep breathing, special visualization, progressive muscle relaxation.

Write down

what makes you angry and the anger levels – slightly annoying to middle-range to "blowup" items. Knowing what they are helps to calm your angry feeling because you see the pattern in your thoughts. Who knows? You might laugh at yourself for getting angry at these anger sources!

Develop coping thoughts for frequently occurring scenes

, which will simply remind you not to get upset. (example: Your man (or lady) goes to a fancy party in an old t-shirt and jeans when you (and others in the party) dressed up very nicely for the occastion. >> Your coping thoughts: "Well, he just wants to dress comfortably. What can I say? He's kinesthetic type and I'm visual type so the look is very important to me, but not to him. I'm pretty sure there are other areas where he wants me to be different. I'm just going to have a good time.")

Make a specific plan for handling a situation

so that you experience having more control and feel less to no angry. (example: Husband doesn't remember your birthday and didn't even say Happy Birthday when he sees you in the evening. You are really angry at him thinking that "he sets a reminder on his phone calendar for others' birthdays, but not his own wife's? >> Your plan: "Perhaps he thinks he will not forget his own wife's birthday so didn't program the reminder on his calendar, got really busy at work, and totally forgot about it. Next time, instead of having to test his memory, I'll remind him in the morning by singing "Happy Birthday to me!"  🙂
When you get angry next time, think about your eyes and turn around your thoughts!
Mimi Shekoski, PhD, Natural Vision Teacher | Holistic Natural Health Doctor
Note: Nothing in this blog post is to be construed as medical advice, nor is it intended to replace the recommendations of a medical professional. For specific questions, please see your eye care practitioner.